Retail Activation & Staffing
·
Oslo
Nike - Assisterende Butikksjef - Oslo
Vi ser etter en stjerne til vårt Nike team, nå har du muligheten! Just Do It!
Som vår Assisterende Butikksjef i Nike vil du jobbe for Retailors - den offisielle driftspartneren til Nike i Oslo, Norge.
Ditt hovedfokus vil være utføring av produktpresentasjoner og service, dele kunnskap med ditt team og kunder – fordeler med produktene og hvorfor.
Dine oppgaver
Assistere Butikksjefen med å administrere en eller flere av butikkfunksjonene (salg, merchandising, drift, regnskap, etc.) og/eller administrere en bestemt etasje/virksomhet i butikk
Utføre alle Butikksjefens oppgaver ved hans/hennes fravær
Koordinere og overvåke de daglige aktivitetene til bedriftsstøttepersonell
Sikre og koordinere at arbeidsaktiviteter blir gjennomført i teamet
Forbedre effektiviteten og oppnå operasjonelle mål innenfor teamet
Rekruttere og ansette talenter for å sikre et mangfoldig og energisk arbeidsmiljø
Angi prioriteringer for ansatte for å overholde daglige frister; utvikle planer for å nå kortsiktige mål
Utføre arbeid til støtte for merkevareplaner; vise sammenheng mellom daglig arbeid og selskapets mål; deltar i initiativer og programmer
Utarbeide statistiske og analytiske rapporter
Kommunisere med Visual-teamet og/eller fysisk vedlikehold av nettstedet
Vi ser etter deg som har
Erfaring innen Retail
2+ års erfaring med ledelse
Entusiasme og lidenskap for sport og/eller sportsmote
Tilgjengelig for å jobbe helger, kvelder og helligdager, og enkelte overnattinger etter behov
Hva får du
Rabatt på Nike utstyr
Konkurransedyktig kompensasjon og goder
Positivt og støttende teammiljø
Bonus ved prestasjon
Mulighet til å lære og utvide karrieren din med et enestående luksuriøst atletisk merke
Om kunden
Retailor Sports Inc. er en arbeidsgiver forpliktet til mangfold og inkludering, som oppmuntrer søknader fra alle kvalifiserte kandidater, inkludert funksjonshemmede. Vi vil imøtekomme søkernes behov, på forespørsel, gjennom alle stadier av rekrutteringsprosessen. Vennligst informer oss om innkvarteringen(e) du måtte trenge. Mottatt informasjon som gjelder overnatting vil bli behandlet konfidensielt.
Annet
Fulltidsstilling
Antall stillinger: 1
Startdato: snarest
Sted: Oslo
Arbeidstid er primært hverdager, men det må regnes med kvelds- og helgearbeid. I denne stillingen vil du være ansatt i Retailors men utføre jobben for Nike.
Spørsmål (Ikke søknader) om jobben kan rettes til Paulo Lising: lising@nordicretailgroup.com
Om Nordic Retail Group
Nordic Retail Group er en fullservice byrå, grunnlagt i 1997 og er representert i alle de fire nordiske landene. Vi fokuserer på å hjelpe kundene våre med å bygge sine merkevarer og nå sine mål ved å tilby bemanning, rekruttering, kreativt studio og innovative tjenester. Vi har bygget et sterkt team og vi vet hva som skal til for at en merkevare skal lykkes i retail, og hvordan vi kan øke salget både lokalt og globalt.
Arbeidsmiljøet i Nordic Retail Group er kreativt og energisk, og vi er alltid ivrige etter å strekke oss en ekstra mil for å lykkes. Vi har virkelig en lidenskap for mennesker, det er derfor viktig for oss å tilby den mest trygge, inkluderende og inspirerende arbeidsplassen vi kan for våre fantastiske ansatte.
Vi setter stor pris på å ha et mangfoldig team med ulike typer erfaringer og bakgrunn. Det er viktig for oss at alle føler seg verdsatt, anerkjent og som en viktig del av teamet vårt.
Viktigst av alt, vi ønsker at våre ansatte skal elske å komme på jobb. Som våre grunnleggere alltid sier: "Du bør ikke bare plystre på vei hjem fra kontoret - men også på vei til kontoret".
Besøk vår hjemmeside www.nordicretailgroup.com for mer informasjon.
Departments

Role

Assistant Store Manager

Locations

Employment type

Full-time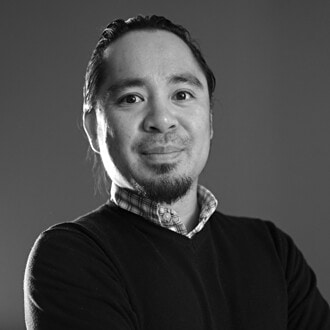 Contact
Paulo Lising
Client Service Manager – Retail Activation & Staffing
Why Nordic Retail Group?
The work environment at Nordic Retail Group is creative and energetic. We have a dynamic and collaborative company culture, where we're always eager to go the extra mile in order to succeed.
We truly have a passion for people, that's why it's so important for us to offer the most safe, inclusive and inspiring workplace that we possibly can for our amazing employees.
We highly value having a diverse team with different types of experiences and backgrounds included in the mix. It's important to us that everyone feels valued, appreciated and like an important part of our team.
Most importantly, we want our staff to love coming to work. Like our founders always says: "You should not only whistle on your way home from the office – but also on your way to the office."
About Nordic Retail Group
Nordic Retail Group is a full-service retail agency unlike any other. With relentless determination and an anything-is-possible mentality, we have with great success helped our clients to build their brands and reach their goals.
How? We have built a strong team of hard workers, creatives and doers who love going to work every day. We know what's needed for a brand to succeed in retail, and how to increase sales both locally and globally.
Welcome to NRG
Part of Lighthouse Group
Retail Activation & Staffing
·
Oslo
Nike - Assisterende Butikksjef - Oslo
Vi ser etter en stjerne til vårt Nike team, nå har du muligheten! Just Do It!
Loading application form
Already working at Nordic Retail Group ?
Let's recruit together and find your next colleague.