Retail Activation & Staffing
·
Göteborg
Eventvärd för spännande dejting event i Göteborg
Är du social och självgående, då är detta jobb för dig!
Vi söker en utåtriktad person som kan vara med och delta i dejting event i Göteborg. Du kommer att välkomna gästerna och se till att dem har det bra.
Om kunden

Kunden i fråga är globala aktörer som jobbar med att föra människor tillsammans. Företaget grundades 1995 i USA och har funnits på den nordiska marknaden sedan 2002, och finns nu i över 25 länder. Varje dag är mer än 20 000 människor aktiva på företagets e-tjänst, vilket ger dem en enorm möjlighet att utvidga deras event för fler medlemmar.
Din bakgrund
Vi ser gärna att du arbetat inom event/lanseringsdagar eller har service erfarenhet sedan tidigare. Det är viktigt för oss att du är social och framåt och inte rädd för att ta för dig. Du skall ha lätt att prata med människor.
Dina arbetsuppgifter
Välkomna gästerna
Pricka av gästerna
Ta bilder på eventet
Ta hand om gästerna på eventet
Personliga egenskaper
Du är en självgående, social och glad person som har lätt att komma överens med andra människor.
Vi ser gärna att du är över 18 år gammal då eventen ofta hålls i samband med alkoholhaltig dryck.
Övrigt
Anställningsform: I detta uppdrag kommer du bli anställd av Nordic Retail Group men utföra arbetet åt kunden (rekrytering sker löpande).
Tjänsten är belagd under 1-2 gånger varannan månad från Augusti fram till december med chans till förlängning.
Tjänsterna beräknas tillsättas snarast därför sker intervjuer löpande, så ansök nu.
Vid frågor, (ej ansökningar) om tjänsten kan ställas till Lovisa Tengner på: tengner@nordicretailgroup.com
Om Nordic Retail Group
Nordic Retail Group är en fullservice retail byrå, som grundades 1997 och finns idag lokalt representerade i alla fyra nordiska länder. Vi fokuserar på att hjälpa våra kunder att bygga sina varumärken och nå sina mål genom att erbjuda bemanning, rekrytering, creative studio, och andra innovativa uppfinningar för våra kunder. Vi har byggt ett starkt team och vi vet vad som krävs för ett varumärke att lyckas inom retail och hur man ökar försäljning både lokalt och globalt.
På Nordic Retail Group har vi ett arbetsklimat som är kreativt och energiskt och vi är alltid ivriga att göra det lilla extra för att lyckas. Vi har verkligen passion för människor och det är därför det är viktigt för oss att erbjuda den mest säkra, inkluderande och inspirerande arbetsplatsen vi kan för våra fantastiska medarbetare.
Vi värdesätter högt att ha ett mångsidigt team med olika typer av erfarenheter och bakgrunder som ingår i gruppen. Det är viktigt för oss att alla känner sig värderade, uppskattade och som en viktig del av vårt team. Det viktigaste är att vi vill att vår personal ska älska att komma till jobbet. Som våra grundare alltid säger: "Du ska inte bara vissla på väg hem från kontoret – utan också på väg till kontoret".
Besök vår hemsida www.nordicretailgroup.com för mer information. 
Departments

Role

Promoter

Locations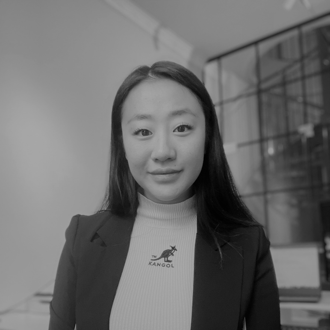 Contact
Lovisa Tengnér
Retail Project Manager – Retail Activation & Staffing
Why Nordic Retail Group?
The work environment at Nordic Retail Group is creative and energetic. We have a dynamic and collaborative company culture, where we're always eager to go the extra mile in order to succeed.
We truly have a passion for people, that's why it's so important for us to offer the most safe, inclusive and inspiring workplace that we possibly can for our amazing employees.
We highly value having a diverse team with different types of experiences and backgrounds included in the mix. It's important to us that everyone feels valued, appreciated and like an important part of our team.
Most importantly, we want our staff to love coming to work. Like our founders always says: "You should not only whistle on your way home from the office – but also on your way to the office."
About Nordic Retail Group
Nordic Retail Group is a full-service retail agency unlike any other. With relentless determination and an anything-is-possible mentality, we have with great success helped our clients to build their brands and reach their goals.
How? We have built a strong team of hard workers, creatives and doers who love going to work every day. We know what's needed for a brand to succeed in retail, and how to increase sales both locally and globally.
Welcome to NRG
Part of Lighthouse Group
Retail Activation & Staffing
·
Göteborg
Eventvärd för spännande dejting event i Göteborg
Är du social och självgående, då är detta jobb för dig!
Loading application form
Already working at Nordic Retail Group ?
Let's recruit together and find your next colleague.