Retail Activation & Staffing
·
Copenhagen, Glostrup
Google leder efter butikssælger - København og Glostrup
Er du Googles næste stjerne? Ansøg i dag!
Google søger efter nogle aktive, energifyldte mennesker der brænder for fremtidens teknologi. I opgaven her skal du stå i en butik og demonstrere nogle af Google's produkter for slutkunderne. Hvis du har lyst til at stå og promovere nogle af verdens fedeste elektronik produkter så se med her.
Din erfaring og Ekspertise
Vi søger dig som har følgende:
Butik og salgs erfaring 
Har en oprigtig interesse for kundens købsoplevelse 
Er entusiastisk som person 
Elsker fremtidens teknologi
Serviceminded ind til benet 
Ydmyg 
Interesse for Google som brand og dets produkter
Flydende dansk i skrift og tale
Arbejdstider
Deltid i Fisketorvet og Glostrup
Arbejde Periode 17-27 november (kl. 10-17 eller 10-20)
Andet
I denne stilling vil du blive ansat af Nordic Retail Group men arbejde for Google. Før din første vagt vil du skulle deltage i en produkttræning fra Google således du er klædt godt på.
Ansættelse sker løbende, så send gerne din ansøgning hurtigst muligt. Hvis du skulle have yderligere spørgsmål til stillingen er du mere end velkommen til at skrive til Ilker Akbas på: akbas@nordicretailgroup.com

Nordic Retail Group
Nordic Retail Group er et fuld service bureau som blev grundlagt i 1997 og er repræsenteret i alle 4 nordiske lande. Vores hovedfokus er at hjælpe vores klienter til at udbygge deres brand og nå deres mål ved at tilbyde rekruttering, bemanding og kreative samt innovative digitale løsninger. Vi har opbygget et stærkt team af eksperter der netop ved hvad der skal til for at et brand får succes indenfor Retail branchen samt bidrage med viden omkring hvordan virksomheden kan øge sit salg både nationalt og globalt.
Arbejdsmiljøet hos Nordic Retail Group er kreativt og energisk og vi er altid ivrige og villige til at gå den ekstra mil for at opnå succes. Vi har en oprigtig passion for mennesket, derfor er det også rigtig vigtig for os at kunne tilbyde den mest sikre, involverende samt inspirerende arbejdsplads som vi overhovedet kan for vore fantastiske medarbejdere.
Vi sætter stor pris på diversitet og arbejder konstant på at have et godt mix af medarbejdere med forskellige baggrunde og erfaringer. Det er vigtigt for os at alle føler sig værdsat, anerkendt og som en vigtig del af vores team. Vigtigst af alt, vi ønsker at vores medarbejdere elsker at komme på arbejde. Som en af vore grundlæggere sagde "Du skal ikke kun fløjte når du er på vej hjem fra kontoret – men også på vej til kontoret"
Besøg vores hjemmeside www.nordicretailgroup.com for yderligere information.

Departments

Role

Promoter

Locations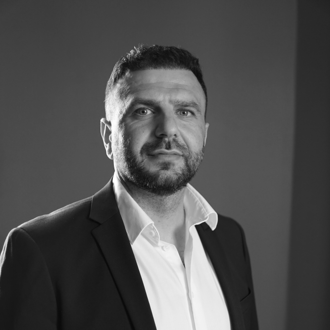 Contact
Ilker Akbas
Retail Project Manager – Retail Activation & Staffing
Why Nordic Retail Group?
The work environment at Nordic Retail Group is creative and energetic. We have a dynamic and collaborative company culture, where we're always eager to go the extra mile in order to succeed.
We truly have a passion for people, that's why it's so important for us to offer the most safe, inclusive and inspiring workplace that we possibly can for our amazing employees.
We highly value having a diverse team with different types of experiences and backgrounds included in the mix. It's important to us that everyone feels valued, appreciated and like an important part of our team.
Most importantly, we want our staff to love coming to work. Like our founders always says: "You should not only whistle on your way home from the office – but also on your way to the office."
About Nordic Retail Group
Nordic Retail Group is a full-service retail agency unlike any other. With relentless determination and an anything-is-possible mentality, we have with great success helped our clients to build their brands and reach their goals.
How? We have built a strong team of hard workers, creatives and doers who love going to work every day. We know what's needed for a brand to succeed in retail, and how to increase sales both locally and globally.
Welcome to NRG
Part of Lighthouse Group
Retail Activation & Staffing
·
Copenhagen, Glostrup
Google leder efter butikssælger - København og Glostrup
Er du Googles næste stjerne? Ansøg i dag!
Loading application form
Already working at Nordic Retail Group ?
Let's recruit together and find your next colleague.