Retail Activation & Staffing
·
Oslo, Trondheim
·
Hybrid Remote
Retail Sales Spesialist
Brenner du for salg og motiveres av å skape relasjoner ut mot kunder og nå resultater? Da er dette stillingen for deg!
Har du en brennende interesse for salg og har du evnen til å inspirere og coache andre til fremgang? Synes du det er lett å skape nye relasjoner og holde kontakten med et stort nettverk?
Da kan det være deg vi søker i stillingen som Retail Sales Spesialist.
Vi ser nå etter nøkkelspillere sammen med vår kunde, som vil øke salget ved å jobbe tett med forhandlere i Norge. I rollen som Retail Sales Spesialist vil du være ansvarlig for håndtering og utvikling av forhandlere i din region.
Arbeidsoppgaver
Være ambassadør og kundens ansikt utad
Coach og inspirere butikkmedarbeidere
Holde produktopplæring med forhandlere
Være ansvarlig for demoaktiviteter i butikkene
Arbeide med relasjonsbyggende salg
Vær kundens ører og øyne i felten
Vi ser ett deg som
Finne nye veier og løsninger for å nå dine mål. Vi ser gjerne at du tidligere har levert gode resultater innen salg og ledelse og har en evne til å dele din erfaring med andre. For å lykkes i rollen må du være god til å skape gode og langsiktige relasjoner, alltid fungere som ambassadør og være kontakten til dine forhandlere gjeldende support og salgsrelaterte problemstillinger.
Har interesse for fremtidens teknologi
Liker å være i sentrum av et nettverk
Interessert i å møte nye mennesker
Har erfaring med å utvikle salg gjennom coaching og opplæring
Har erfaring fra hjemmeelektronikkbransjen
Har skapt sterke og dokumenterte resultater
Uredd for å stå foran en stor gruppe mennesker og presentere produkter
Er resultat- og salgsfokusert
Kan jobbe selvstendig og proaktivt
Førerkortklasse B er et krav
Annet
Fulltidsstilling
Antall stillinger: 2
Startdato: snarest
Sted: Oslo og Trondheim
Arbeidstid er primært hverdager, men det må påregnes kvelds- og helgearbeid. I denne stillingen vil du være ansatt i Nordic Retail Group men utføre jobben for kunden.
Spørsmål (Ikke søknader) om jobben kan rettes til Paulo Lising på: lising@nordicretailgroup.com
Next step in the recruitment process
 When you apply for this role you will get access to a digital interview with chatbot Hubert which takes around 20-30 minutes to complete. We would like you to do the interview within 48 hours for you to advance to the next step as quickly as possible.
The purpose of the Hubert interview is that we want to give all candidates the possibility to tell us more about themselves and for us to ensure that every candidate gets the same fair hearing and assessment regardless of gender, age and ethnicity.
One of our recruiters will contact you once you have finished your interview with Hubert.
Om Nordic Retail Group 
 Nordic Retail Group er en fullservice byrå, grunnlagt i 1997 og er representert i alle de fire nordiske landene. Vi fokuserer på å hjelpe kundene våre med å bygge sine merkevarer og nå sine mål ved å tilby bemanning, rekruttering, kreativt studio og innovative tjenester. Vi har bygget et sterkt team og vi vet hva som skal til for at en merkevare skal lykkes i retail, og hvordan vi kan øke salget både lokalt og globalt.
Arbeidsmiljøet i Nordic Retail Group er kreativt og energisk, og vi er alltid ivrige etter å strekke oss en ekstra mil for å lykkes. Vi har virkelig en lidenskap for mennesker, det er derfor viktig for oss å tilby den mest trygge, inkluderende og inspirerende arbeidsplassen vi kan for våre fantastiske ansatte.
Vi setter stor pris på å ha et mangfoldig team med ulike typer erfaringer og bakgrunn. Det er viktig for oss at alle føler seg verdsatt, anerkjent og som en viktig del av teamet vårt.
Viktigst av alt, vi ønsker at våre ansatte skal elske å komme på jobb. Som våre grunnleggere alltid sier: "Du bør ikke bare plystre på vei hjem fra kontoret - men også på vei til kontoret".
Besøk vår hjemmeside www.nordicretailgroup.com for mer informasjon.
Departments

Role

Retail Specialist

Locations

Oslo, Trondheim

Remote status

Hybrid Remote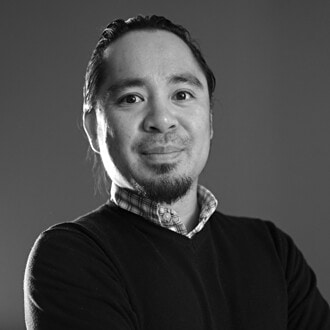 Contact
Paulo Lising
Client Service Manager – Retail Activation & Staffing
Why Nordic Retail Group?
The work environment at Nordic Retail Group is creative and energetic. We have a dynamic and collaborative company culture, where we're always eager to go the extra mile in order to succeed.
We truly have a passion for people, that's why it's so important for us to offer the most safe, inclusive and inspiring workplace that we possibly can for our amazing employees.
We highly value having a diverse team with different types of experiences and backgrounds included in the mix. It's important to us that everyone feels valued, appreciated and like an important part of our team.
Most importantly, we want our staff to love coming to work. Like our founders always says: "You should not only whistle on your way home from the office – but also on your way to the office."
About Nordic Retail Group
Nordic Retail Group is a full-service retail agency unlike any other. With relentless determination and an anything-is-possible mentality, we have with great success helped our clients to build their brands and reach their goals.
How? We have built a strong team of hard workers, creatives and doers who love going to work every day. We know what's needed for a brand to succeed in retail, and how to increase sales both locally and globally.
Welcome to NRG
Part of Lighthouse Group
Retail Activation & Staffing
·
Oslo, Trondheim
·
Hybrid Remote
Retail Sales Spesialist
Brenner du for salg og motiveres av å skape relasjoner ut mot kunder og nå resultater? Da er dette stillingen for deg!
Loading application form
Already working at Nordic Retail Group ?
Let's recruit together and find your next colleague.