Retail Activation & Staffing
·
Bergen, Stavanger
Retail Sales Specialist LG Electronics – Bergen/Stavanger
Brenner du for salg og motiveres av å skape relasjoner ut mot kunder og nå resultater? Da er dette stillingen for deg!
Nordic Retail Group søker på vegne av LG Electronics en Retail Sales Specialist.
Som Retail Sales Specialist skal du sikre relasjoner ute hos kunder og være med å bidra og løfte produktsalget. Det er derfor viktig at du brenner for salg og blir motivert av å stå ute i butikkene, og hjelpe med å selge til sluttkunder. Du skal selv koordinere og gjennomføre nødvendige salgs- og markedsaktiviteter (herunder produkt dager, markedsdager, open-by-night events osv.) for å løfte salget og opplevelsen av LG Electronics sine produkter.
Det settes høye krav til butikkstandard, og er derfor ekstremt viktig at du som Retail Sales Specialist har et godt øye for detaljer og er proaktiv i hvordan LG Electronics sine produkter blir presentert i butikkene.
Den ideelle kandidaten for denne stillingen bør ha bakgrunn innen Retail enten fra butikk eller fra fagfeltet, det er også en fordel om du har jobbet med lyd og/eller bilde tidligere, men ingen krav.
Om LG
Vår kunde LG Electronics er en av de største leverandørene og en innovatør innenfor hjemme-elektronikk, hvitevarer og mobilkommunikasjon. I de nordiske landene består selskapet av fire forretningsområder: Home Entertainment (TV), Mobile Communications, Home Appliances samt Air Conditioning og Energy Solutions.
Dine arbeidsoppgaver
Besøke leverandører og store detaljforhandlere på daglig basis og bidra positivt til butikkens salg av LG Electronics sine produkter. Vi søker etter en person som skal representere LG og som holder til i Bergen/Stavanger, men som vil kunne reise en del i perioder.
Arrangere og utføre produkttreninger på LGs produktsortiment, samt utføre produktsupport på telefon, epost og i butikkene. I tillegg er du ansvarlig for å arrangere og holde lokale eventer med de relevante butikkene i ditt distrikt.
Skape og vedlikeholde relasjoner til dine kunder.
Merchandising, herunder oppfølgning på kampanjer, sikring og optimalisering av produktoppsett i butikkene og vedlikeholdelse av klientens høye kvalitetsstandarder.
Nøkkelperson i forbindelse med utviklingen av merkevaren.
Du er ansvarlig for å kjøre i dine butikker i ditt distrikt.
Du rapporterer til LG Eletronics.
Din bakgrunn
Som person er du naturlig utadvendt, glad og smilende, og du finner det naturlig å skape nye relasjoner. Du arbeider selvstendig og strukturert, og er i stand til å planlegge ditt arbeid på egen hånd. Videre kan/har du:
Flytende i skriftlig og muntlig norsk og engelsk
Stor ordenssans og sans for detaljer
Stor innsikt og interesse for teknologi
Kjennskap til MS Office (Outlook, Excel, PowerPoint, etc.)
Førerkort klasse B
Øvrig
Fulltidsstilling
Antall stillinger: 1
Startdato: snarest
Sted: Bergen/Stavanger
Arbeidstid er primært hverdager, men det må påregnes kvelds- og helgearbeid. I denne stillingen vil du være ansatt i Nordic Retail Group men utføre jobben for LG.
Spørsmål (ikke søknader) om jobben kan rettes til Paulo Lising: lising@nordicretailgroup.com
Om Nordic Retail Group
Nordic Retail Group er en fullservice byrå, grunnlagt i 1997 og er representert i alle de fire nordiske landene. Vi fokuserer på å hjelpe kundene våre med å bygge sine merkevarer og nå sine mål ved å tilby bemanning, rekruttering, kreativt studio og innovative tjenester. Vi har bygget et sterkt team og vi vet hva som skal til for at en merkevare skal lykkes i retail, og hvordan vi kan øke salget både lokalt og globalt.

Vi setter stor pris på å ha et mangfoldig team med ulike typer erfaringer og bakgrunn. Det er viktig for oss at alle føler seg verdsatt, anerkjent og som en viktig del av teamet vårt. Viktigst av alt, vi ønsker at våre ansatte skal elske å komme på jobb. Som våre grunnleggere alltid sier: "Du bør ikke bare plystre på vei hjem fra kontoret - men også på vei til kontoret".
Besøk vår hjemmeside www.nordicretailgroup.com for mer informasjon.
Departments

Role

Retail Specialist

Locations

Bergen, Stavanger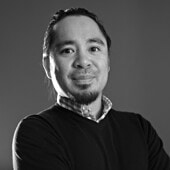 Contact
Paulo Lising
Client Service Manager – Retail Activation & Staffing
Why Nordic Retail Group?
The work environment at Nordic Retail Group is creative and energetic. We have a dynamic and collaborative company culture, where we're always eager to go the extra mile in order to succeed.
We truly have a passion for people, that's why it's so important for us to offer the most safe, inclusive and inspiring workplace that we possibly can for our amazing employees.
We highly value having a diverse team with different types of experiences and backgrounds included in the mix. It's important to us that everyone feels valued, appreciated and like an important part of our team.
Most importantly, we want our staff to love coming to work. Like our founders always says: "You should not only whistle on your way home from the office – but also on your way to the office."
About Nordic Retail Group
Nordic Retail Group is a full-service retail agency unlike any other. With relentless determination and an anything-is-possible mentality, we have with great success helped our clients to build their brands and reach their goals.
How? We have built a strong team of hard workers, creatives and doers who love going to work every day. We know what's needed for a brand to succeed in retail, and how to increase sales both locally and globally.
Welcome to NRG
Part of Lighthouse Group
Retail Activation & Staffing
·
Bergen, Stavanger
Retail Sales Specialist LG Electronics – Bergen/Stavanger
Brenner du for salg og motiveres av å skape relasjoner ut mot kunder og nå resultater? Da er dette stillingen for deg!
Loading application form
Already working at Nordic Retail Group ?
Let's recruit together and find your next colleague.